We are committed to tackling inequality in all its forms.
We believe there is No Grey Area for sexual harassment.
We believe that Black Lives Matter and that Trans Lives Matter.
We have already taken a number of steps to embed these principles into our work with 23 actions completed and ongoing and 8 actions planned, including establishing new salaried posts for people from historically under-represented communities and creating the Mountview Prize which celebrates trailblazers who inspire social change and whose lived experience is inspirational to others. You can watch Dawn Walton's inaugural Mountview Prize talk HERE.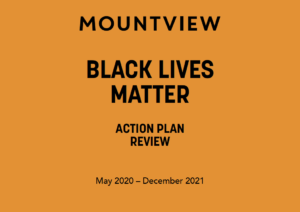 We also recognise that there is more work to be done. These are live movements that rose from people's lived experiences and the work we must all do to tackle these inequalities is ongoing.
We are committed to ensuring all communities are welcome in our building, that we support them and we empower them to call out injustices. We are also committed to updating our communities about the work we are doing in respect to our commitment to take a proactive stand in the fight against racism, inequality and discrimination.