Geraldine Pilgrim is a director/designer and installation artist working across theatre and the visual arts. She is known for her evocative installations and site-specific performances that create a contemporary dialogue with occupied and deserted historic houses, buildings and landscapes both in the UK and across Europe. She is Artistic Director of Geraldine Pilgrim Performance Company which she set up to create site-specific events often working in collaboration with young people, older people and arts and community groups.
Her particular site work specialises in installations and performances in unusual buildings and landscapes where the architecture of the site is used as inspiration and narrative, gradually revealing memories and atmospheres that have built up over the years, together with the history – imagined and real – of the space.
She trained as a fine artist and theatre designer, co- founded and became Artistic Director of Hesitate and Demonstrate the influential visual theatre company, and has since been making installations, theatre performances and large and small scale site-specific events.
She has been an Artsadmin Associate Artist and a Theatre de Complicite Associate. She is Associate Lecturer at Wimbledon College of Art and Central St Martins and is a Visiting Lecturer at Goldsmiths, University of London. Independently, Geraldine runs courses and workshops for emerging and established arts practitioners in the UK and abroad.
Watch Handbag at Home, a celebratory online participatory performance presented by Geraldine Pilgrim Performance Company and Mountview London.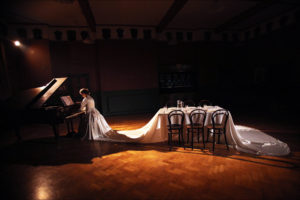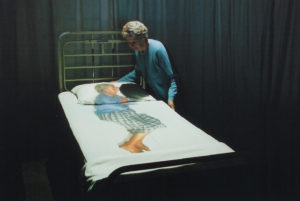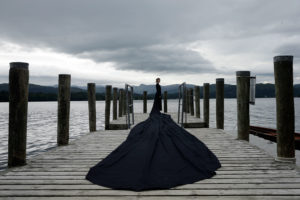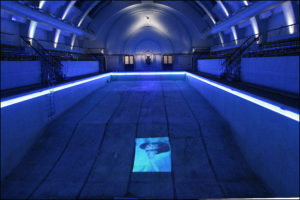 Photos by Sheila Burnett and Matthew Lloyd. For more information on Geraldine's work, click here.