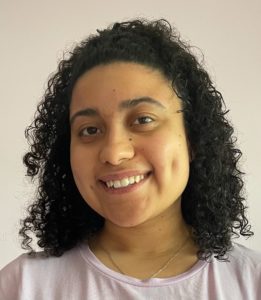 Liliana attended Acting classes as part of Generation N*xt, known as Engage before Mountview's move to Peckham. She is currently studying Mechanical Engineering but credits her experiences on the programme as a vital part of her journey to find her passion.
'I was drawn to Mountview's Acting programmes while I was at secondary school. I wanted to develop my skills in a professional environment, and loved that we had creative control over what we were doing. Mountview became a second home to me: I remember walking to class each week and being so excited and happy.
I had a bursary for most of my time at Mountview, which meant a lot to me. I doubt I could have gone to Mountview without it.
Ultimately when applying for university, I decided to study Engineering rather than Acting. However, I'm still using the skills I learned at Engage. It made me a more confident person and brought me out of my shell. I can also see that my work is much more creative now, because I'm able to make it different and I know how to tell a story.
People from any background deserve the chance to get into drama. If you support bursaries for Generation N*xt, you could help a young person pursue their dreams and explore their creative side, no matter what path they decide to take.'