Do you have what it takes to be a Creative Producer?
Our MA Creative Producing students spend an intensive year training for careers in the wonderful and challenging world of theatre-making. Grads have gone on to work professionally in the UK and internationally, both on their own projects and with companies including Headlong Theatre, Stratford East, Live Theatre New Castle and Park Theatre London.
For the first two terms of the MA, students are immersed in theory and case study work combined with practical experience, with a series of guest lectures from renowned industry professionals such as Lyn Gardner (Theatre critic and journalist), David Carey and Saida Ahmed (Chickenshed) and Ben Monks and Jeremy Wong (Improbable). In the final two terms, students create their own public work and produce a production as part of Mountview's Directors/Producers Season. We asked some of our recent alumni about their experience on the course, what they learned and where they're headed next…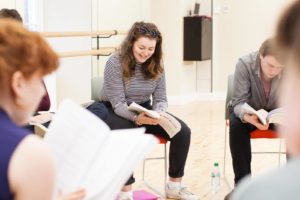 "We had a fantastic group of tutors, all of whom were very generous with their time and advice," says 2019 graduate Grace Dickson. "Daniel Cooper at Park Theatre really helped to demystify Arts Council applications for us – which proved to be hugely important as I now rarely have less than two on the go at all times! Emma Martin (Arts Marketer), who led our marketing course, broke down the details of a marketing strategy into digestible sessions and gave us lots of useful tips for planning an effective campaign."
2020 graduate Masaaki Sagara recalls how Guy Chapman (Make a Noise) "imparted the skills and knowledge needed to create business plans, raise funds and appeal to investors". The practitioners who teach on the course bring a variety of experience and expertise, essential for nailing the practical challenges producers face.
The students also undertake work experience placements, learning the ropes and building relationships with the support of renowned companies and venues. Making those all-important contacts lays the ground for future work. For her placement, 2019 alum Dahna Borojevic assisted at Theatre Deli. "I was assisting on a project called Rain or Shine, a children's festival of circus and theatre in Burgess Park and Sheffield… helping with social media plans, finding quotes, preparing contracts and liaising with artists… After my placement I stayed working at Theatre Deli as Studios Duty Manager on a casual contract which was great as I got to meet lots of artists and theatre companies."
Grace undertook several placements during her year at Mountview. "I worked as a Marketing Assistant at Global Musicals on their Olivier-nominated show SIX, where I created social media content and marketing strategies and events. Alongside this I worked with Improbable as a Finance and Admin Assistant, where I helped with bookkeeping duties as well as general office administration. In term two, I joined Target Live, a commercial marketing and press agency, assisting account managers with their campaigns. Finally, I was Assistant Producer to Ellie Claughton [an earlier MA Creative Producing alum] working on fundraising, marketing, logistics and finance for Breach, LUNG and Barrel Organ – who I still work with today!"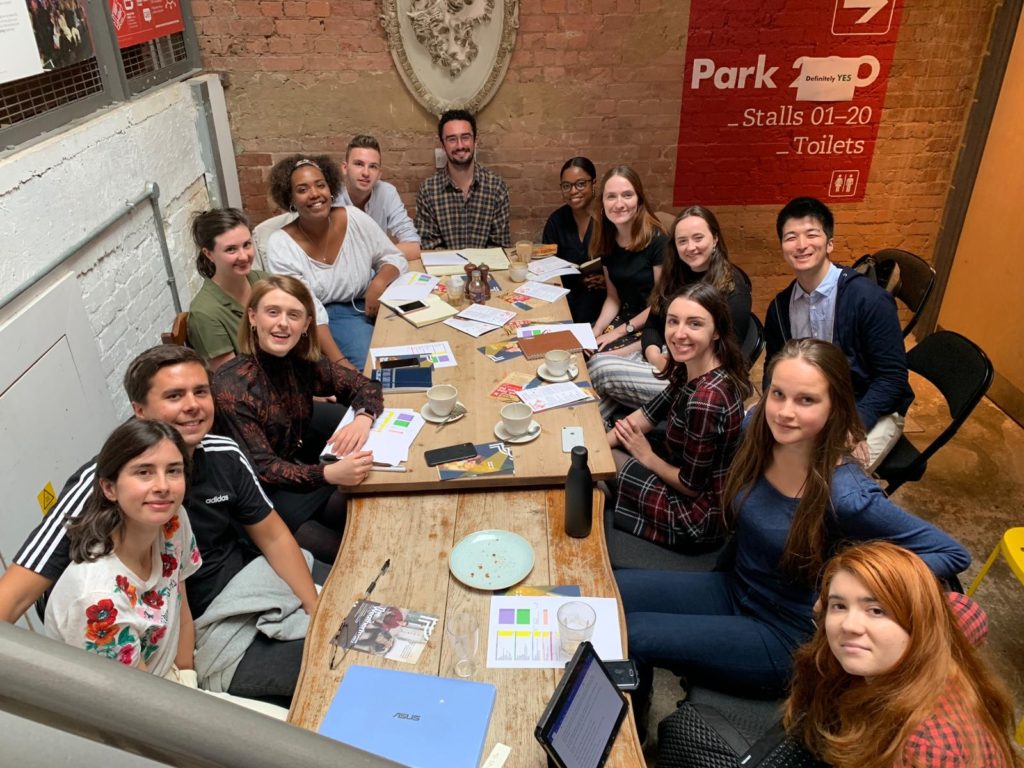 2019 grad Alex Deacon also undertook a placement with Theatre Deli. "I joined as their Comedy Coordinator, and began the production of their annual comedy festival. I also produced an LGBTQ+ comedy evening during Pride Month in their Broadgate venue, with Britain's Got Talent runner-up Robert White headlining. I made connections with leading talent agencies as well as within the comedy scene, and led on all aspects of production – from budgeting to stage management."
For her first placement, 2020 graduate Belinda Clarke worked on marketing strategy with the Bush Theatre shadowing Vanessa Anaman. "This showed me how important it is when we market a production, in order to create a long lasting impact for a production. I also worked with Mountview alumni, Grace Dickson as her Assistant Producer. We produced Bible John and Splintered for Vault Festival, focusing on audience development. Grace supported me to utilise confidence when developing my hands-on arts administrative skills, and has recently hired me as a freelance Engagement Producer for Lagahoo Productions."
In addition to gaining industry contacts, students acquire a lasting community of peers. Grace urges future students to make the most of these new relationships. "It's very rare to be in a room with a dozen likeminded producers, so use their expertise and perspectives to your advantage."
In their final term, the cohort produce an industry-standard festival. This provides an opportunity for students to cut their teeth producing and marketing original productions to the public, which they often create and/or perform in themselves. For Grace, it was an "opportunity to lead a large team… allowing me to improve my leadership and collaboration skills – something that has stayed with me throughout my practice." Through this process, the Creative Producing students build flexibility and resilience. Masaaki recalls that "the most valuable lesson during the course was to trust my gut instinct. The course head, Pam Fraser Solomon, told me to do that when I was struggling with the script for the final project. In the end I decided to do it the hard way, by creating the new play from scratch. and to do that I needed to believe in my own inspiration. The result was what I consider to be the best work I have ever done. A producer should have the ambition to make an impression on the world."
By developing practical skills and fundamental knowledge of the industry through lectures, experiential learning and work experience placements, students build their confidence to go forth and produce. As Alex explains, "I left Mountview with a feeling that I am capable and able to work in many different roles, and have successfully gained freelance work as well as regular employment doing what I love."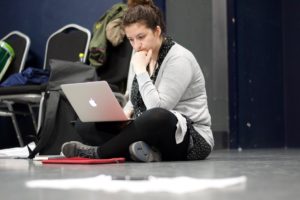 The insights and connections made during the course has led to an array of opportunities for these grads and they all have unique ambitions. Dahna, who is currently working at The Coronet Theatre as Marketing and Development Assistant, plans to open her own physical space to continue international work for her company Stage Inn. For Belinda, who was recently nominated by Mountview for the Evening Standard Future Theatre Fund Award for Theatre Making & Direction, the knowledge she acquired during her training will help her to elevate underrepresented artists. 'I hope to support the representation of black womxn within the creative industry; building on the movement which sees them excel… Through knowledge from the course, I will confidently outreach to create opportunities for larger creative and audience engagement."
To any aspiring producers who are thinking about applying, our grads have some advice. "Don't waste the chances you are given, says Grace, "It will be a graft of a year, but I found you definitely get out what you put in – say yes to opportunities, meet everyone you can, and don't be afraid to push yourself out of your comfort zone." And importantly, Dahna adds, bring the passion – "creative producing requires lots of patience, emotional intelligence, persistence and immense love for theatre or the creative industry that one is working in."
For more information on MA Creative Producing, click here.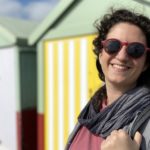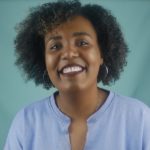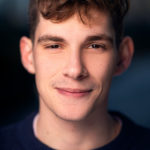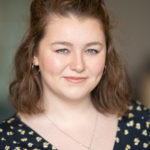 This article features (left to right): Dahna Borojevic (Instagram @dahnaborojevic), Belinda Clarke (Twitter @BelindaClarke_, Instagram belindaclarke_) Alex Deacon (Twitter @deacon_alex, Instagram @deacon_alex), Grace Dickson (Twitter @gracehdickson1, Instagram @gracehdickson1), Masaaki Sagara (Instagram @masa_sagara)
Photos: Grace Dickson, MA Creative Producing cohort 2019-20, Dahna Borojevic