MA Site-Specific Theatre Practice residency 2020
As the first course of its kind in the UK, Mountview's MA Site-Specific Theatre Practice is unique – and part of what sets it apart is the residency that students undertake as part of this course, where they create a piece of site-specific work. With the coronavirus pandemic underway, this year posed some additional challenges – but our students were able to survive and thrive under new circumstances, and build on their training to create some fantastically creative work.
With students spread across the world, the residency took place concurrently in several locations, with everyone involved remaining connected throughout and working closely together. Students were set the challenge of creating work which took place on a holiday resort site within a lake and mountain-based geographical environment. UK-based students travelled to the Lake District, while a Thailand-based student (completing her MA in Site- Specific Theatre Practice online ) travelled to a resort park in her home country, where they used their chosen site's history, atmosphere and architecture to underpin the narrative of their work.
Mountview's MA in Site-Specific Theatre Practice is provided in partnership with Shoreditch Town Hall. The first course of its kind in the UK, the MA is created and led by Geraldine Pilgrim, a leading practitioner in the creation of site-specific theatre and installations. With a maximum of seven students per cohort, the course is designed for practitioners with an art or drama background, who want to diversify their artistic skills and are interested in highly specialised training across all elements of site-specific practice.
Applications for January 2021 close on 30 November – apply now.
Images from the Lake District Haven Lakeland Leisure Park Residency Exercises
Photography by Geraldine Pilgrim. Photos feature Anna Maria Panagiotopoulou, Blioux Kirkby and Kelsey Yuhara.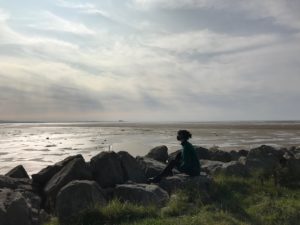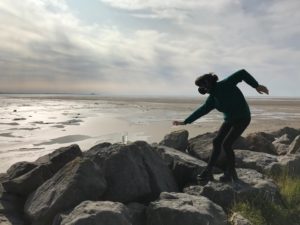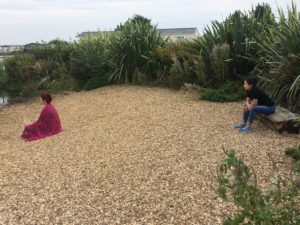 Images from Nualpanod Nat Khianpukdee's Residency at the  Koomprasarjai Resort in Thailand
Photography by Nualpanod Nat Khianpukdee. Photos feature Jenwit Narukatpichai and Nualpanod Nat Khianpukdee.