Meet Denzel Westley-Sanderson, director of Beneatha's Place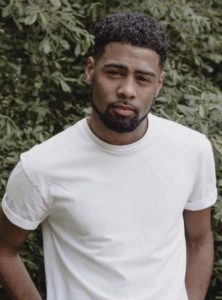 Since graduating from Mountview's MA Theatre Directing course in 2017, Denzel has worked extensively at venues including the Almeida Theatre, Donmar Warehouse, Park Theatre, Regent's Park Open Air, National Theatre and Stratford East.
As he returns to Mountview to direct the UK premiere of Kwame Kwei-Armah's Beneatha's Place, Denzel talks about his inspirations and career to date.
You originally trained at Mountview – what is it like returning to direct a show, and work with the next generation of talent?
It's great to come back! To be in a rehearsal room in 2021 is a blessing in itself. A lot has changed in the four years since I trained – new faces and a brand-new building. It's very exciting to be working with the next generation of talent, especially after the year we have just had.
Beneatha's Place is inspired by a A Raisin in the Sun and Clybourne Park, and the three have previously been staged together as part of 'The Raisin Trilogy'. How has this influenced and inspired your own production?
I remember first reading A Raisin in the Sun and was hooked to the story – each character just felt so real. The strength and fight of the Younger family has definitely inspired me, not just in this production but my own life. I've seen the story of the Younger family play out time and time again in the real world, where people of colour are not welcomed or wanted in spaces, areas and work. Kwame has done such a brilliant job in bringing Beneatha's story to life from where we last left Beneatha in A Raisin in the Sun. So for me the strength of Black people and what we have had to go through is what has inspired this piece.
The first production of Beneatha's Place was at Centre Stage theatre in Baltimore, and this is the UK premiere. How did this affect your approach, and in what ways is the play relevant to a British audience in 2021?
Again, Kwame has done such brilliant work with the play; the themes of the colonisation of Africa, the distortion and corruption of people of colour throughout history, the beautiful culture and heritage of Africa. It's all still relevant, these things are still happening and going on in the world today.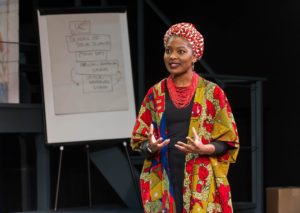 Since graduating, you've worked extensively at venues including the National Theatre, Almeida, Theatre 503 and Regent's Park Open Air Theatre, as well as at Mountview. What is it that you enjoy about directing drama school productions, and why do you feel it's important for directors to work with students?
I really enjoy working at drama schools as it's a great opportunity to explore, meet and share the space with the up-and-coming talent and extend the community!
What is the best piece of advice you have received during your training at Mountview?
Ah! That goes to Peter James, my course tutor while I was training, I learnt a lot from him. Putting me out of my comfort zone during my training was one thing I'll always be grateful for. A lot of the projects I was put on whilst training are projects I maybe wouldn't have done unless pushed to do so, and ended up loving every single one, from Shakespeare to musicals. This is something I have taken into my own practice when working professionally.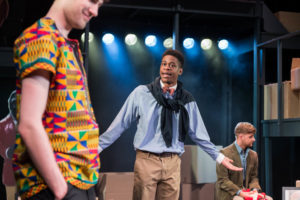 With live entertainment set to return in the next few months, what have you missed most during the pandemic and what are you looking forward to?
So many things. Firstly, seeing my family and friends, I'm so over Zoom! Of course, going to the theatre; I even miss that awkward side shuffle thing you do when you try and get to your seat in the middle of a row!
All production photography of Beneatha's Place taken by Robin Savage.