Meet Lexi Clare, producer of Maiden Speech Festival
Lexi Clare graduated from her MA Musical Theatre at Mountview in 2016. A year later she launched Maiden Speech Festival, a new platform for emerging theatre-makers and performers, shining a spotlight on unheard voices.
Running at Tristan Bates theatre from 5-16 November, the festival is now in its third year and more ambitious than ever. Lexi tells us about how she hopes Maiden Speech will make lasting change and what we can expect from this year's shows.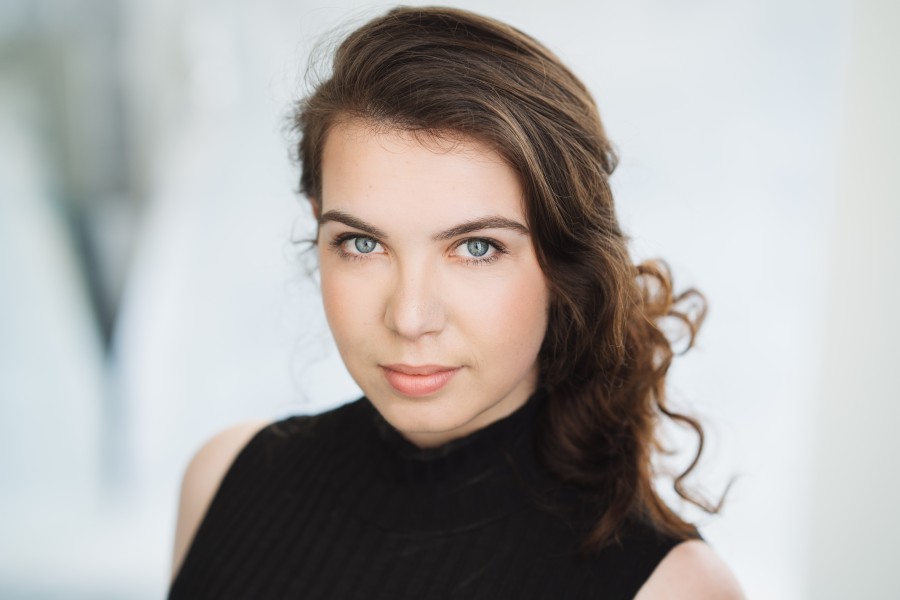 Why did you decide to launch a theatre festival?
The impetus for launching Maiden Speech was born out of both frustration and optimism. After graduating from Mountview in 2016, I became disheartened by some of the attitudes that I encountered in the industry, particularly with regards to unrealistic beauty standards and stipulations that body shapes must be either thin or large. At the same time, I was encouraged by the brilliant and challenging feminist-themed work that my peers and subsequent year group at Mountview were creating as part of their training. I set out to establish a platform to celebrate and showcase this work, and to share it with industry professionals who could take projects further. My aim was to create a space for artists who offer fresh perspectives and narratives that are under-represented in order to contribute to making change in the industry.
Your theme for this year is fresh perspectives on identity, gender and sexuality. How have the artists engaged with this theme? 
The most exciting aspect of Maiden Speech is the variety of stories and styles that the festival includes. In our first year, the festival focused primarily on gender and was presented by a line-up of all female-identifying artists. We have expanded our remit to think about identity in a broader, intersectional sense. I think the most interesting work in theatre right now reflects experiences outside of dominant norms; work that makes room for identities that have been limited or prevented from taking space on stage. Our 2019 line-up is comprised of pieces that encompass a variety of identity positions, including: a new musical about an autistic woman navigating a neurotypical world; a solo show exploring the personal, familial, and cultural histories of a first generation British-Nigerian woman of Igbo descent; a drag-cabaret show that challenges the heteronormative tropes in romantic comedies; and a documentary theatre piece infused with original music about the experiences of Filipino domestic workers in the United Kingdom and the issue of modern slavery. 
How has the festival changed since the first time you produced it in 2017?
I have been on a learning curve as a producer since the festival began in 2017. Over the last two years I have worked to develop inclusive practices – artistically and structurally. This year, we had an open call for submissions, with a submissions panel comprised of theatre-makers from a variety of cultural and theatrical backgrounds, and the result is an eclectic main-bill programme featuring artists and stories from all around the globe. The length of the festival is still two weeks, but this year we have packed it full with 49 performances, 2 scratch nights, 6 discussion events and 2 workshops. We have kept pricing as accessible as possible, with multi-buy offers and a festival pass ticket making it feasible for audiences to see multiple shows across the festival – if you buy a festival pass at a concession rate (which includes Equity members!), it works out as less than £2/show to see everything in the festival. We have also established community and engagement partnerships over the past two years and we run a crowdfunder to allow us to offer free tickets to organisations like National Youth Arts Trust and East Asian Ticket Club, who work towards improving access to theatre for under-represented audiences and artists.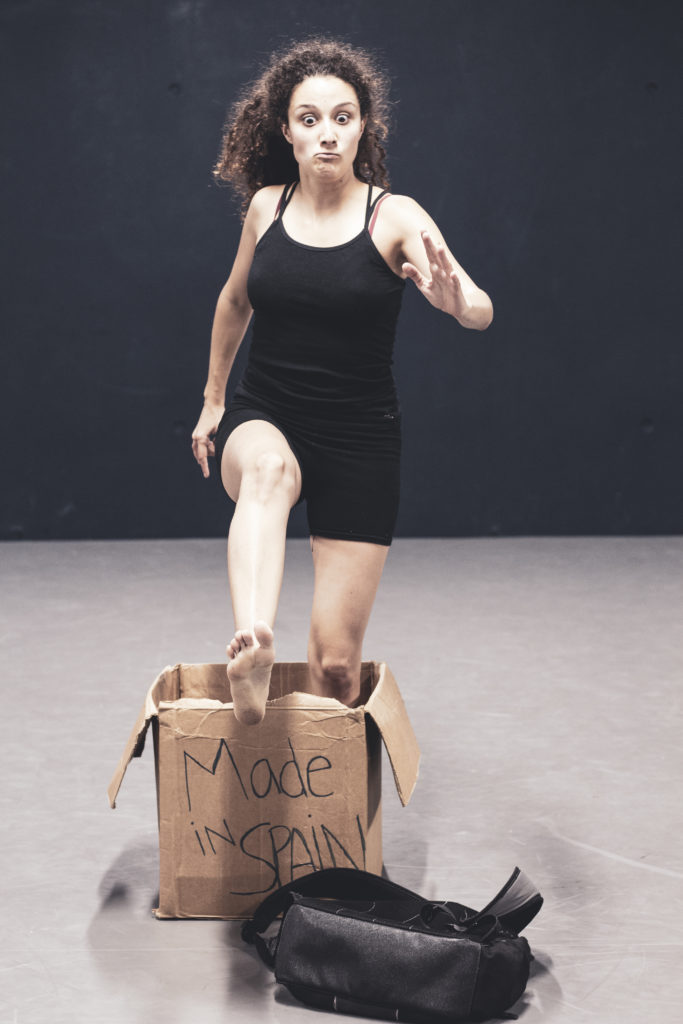 There are lots of Mountview alumni involved in your festival as well as people from other training backgrounds and life experiences. How do you think this mix works?
Much of the work in Maiden Speech has evolved from pieces created as part of the MA Performance training at Mountview, and we continue to be Mountview-led. Maiden Speech fosters a sense of community across yearly cohorts, and celebrates the skills that we developed as part of our training. This year we have 43 alumni involved, from a whole range of different courses and graduating years: not just performers, but also producers, directors, dramaturgs and stage management. I am aware of the privilege of being able to train at Mountview, and I want to find a balance between celebrating that community, and sharing our platform with artists who entered the industry via other routes. We have a guest performance slot to share the work of other companies with a similar ethos; this year it is being filled by Airlock, a theatre company that puts socially engaged and queer stories front and centre. We also have two scratch nights, which feature a combination of alumni and non-alumni, and a variety of discussion events that feature guest panelists alongside our artists. All 17 of the main-bill shows are created by Mountview alumni, but the makeup of the cast and creative teams reflect the relationships with other creatives that alumni have developed since graduating.
How did your training at Mountview help you to produce this festival? 
Postgraduate performance training at Mountview enables you to hone incredible skills as a performer. As well as an intense focus on developing skills, we are encouraged to think critically and politically about performance-making, and empowered to create our own work. This approach fosters a sense of agency and resilience when it comes to shaping our own careers after graduation, both in and beyond mainstream industry practices. On a practical level, it is amazing to be surrounded by other emerging artists: directors; musical directors; scenic artists; stage managers; and producers during your training, because when you enter the industry you have already established a creative network that you can build on. The Heads of Postgraduate Performance have been incredibly supportive of Maiden Speech over the past two seasons, and this year, it is so exciting that Mountview is formally supporting the festival. I am very grateful to Stephen Jameson, Sarah Preece and the whole Mountview team for really championing Maiden Speech and making possible our most ambitious and varied season yet.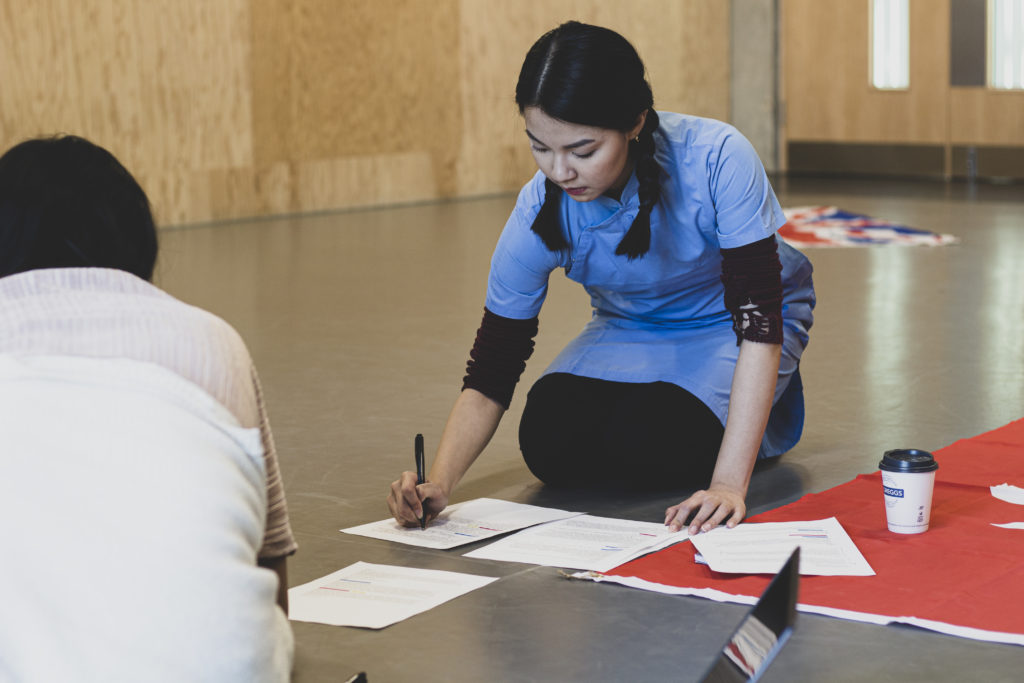 MULTI-BUY TICKETS AND FESTIVAL PASS TICKETS
Festival Pass (£40/£35) this ticket grants entry to any number of performances during the festival subject to availability. Once your Festival Pass is purchased you will be sent a code to use when booking the shows you wish to attend.
Any 3 Events Ticket (£20/£15) this ticket grants entry to any three performances across the festival subject to availability. Once your Any 3 Events Ticket is purchased you will be sent a code to use when booking the shows you wish to attend. 
Individual show ticket (£10/£7.50).
Panel events Free but ticketed.
Concession tickets include Equity members, and buying a Festival Pass at the concession rate means you can see all the shows in the festival for less than £2/show. Any 3 Events tickets work out as three shows for the price of two. 
Book your tickets to Maiden Speech Festival.
Photographs: Lexi Clare (credit: Alicia Love), Maiden Speech Rehearsals (credit: Lexi Clare)