Meet our Lighting Student: Billy Highfield
Meet Billy Highfield, our second year FDA/BA Hons Theatre Production Arts – Lighting student
What attracted you to this industry, and what made you choose Mountview?
Before studying at Mountview, I studied technical music whilst working in the amateur side of live events. Saw an advert to learn here and fell in love. I had a super relaxed interview which sold it to me- I didn't want to go anywhere else.
What has been your best Mountview experience to date?
Being the production electrician for Les Misérables must be my best experience to date at Mountview. Not only did I get to work on a full-length version of the musical, but it was the one where we officially opened the Mack.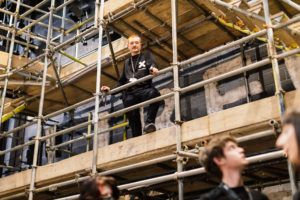 Who has been your biggest mentor/s?
The tutors are my most significant mentors; they each have something different to offer, they help guide me through this.
What's the most valuable lesson you've learned so far?
Never assume in theatre, people will say it all the time, and they are right.
What would be your dream project to work on?
My dream project to work on would be the pyramid stage at Glastonbury, either designing or operating- I would happily take either.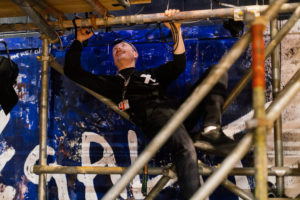 What advice would you give to someone thinking of studying your subject?
Take every opportunity along the way!
What do you want your job title to be in 10 years' time?
In 10 years, I want to be creative; I'd love to be a lighting designer.