Meet our MA Site-Specific Theatre Practice Students
The first course of its kind in the UK, our MA in Site-Specific Theatre Practice offers our students highly specialised training in a fast-growing art form. Site-specific theatre engages with a site's history, atmosphere and architecture to underpin a devised or text-based narrative. Site-specific works can only be performed in their chosen site.
We caught up with current students Harry Salter, Alessandra Colella, Manuel Di Francesco and Kerry Jones to talk about their experiences on the course and hopes for the future.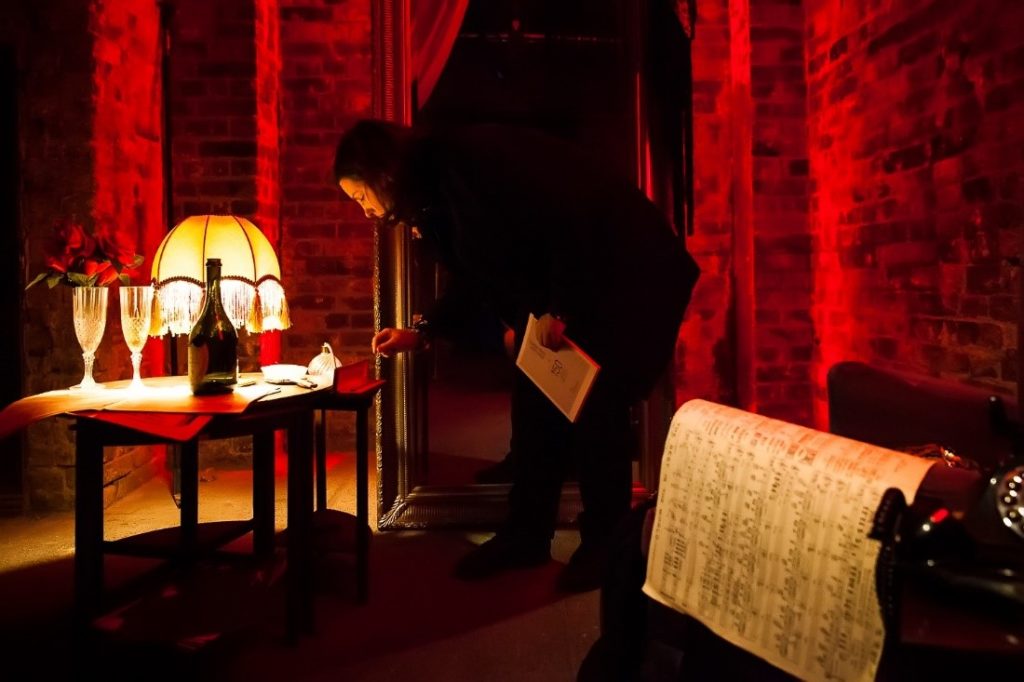 What inspired you to apply for the MA Site-Specific Theatre Practice course?
Harry: While studying for my undergrad in Theatre and Performance, I decided to apply for an MA. The Site-Specific Theatre course at Mountview spoke to me because it is so practical and vocational. I felt I would learn skills beyond just furthering my education.
Alessandra: My background is in experimental theatre. I explored some site-specific performances during my degree in Performance Arts and fell in love with the practice. You get to work in very unusual places and I love being the person who activates them and makes them alive again.
Manuel: I worked as a theatre performer in Argentina after finishing my degree in Industrial Engineering. I didn't know much about site-specific theatre as an art form until I moved to London and started looking for postgraduate courses. I found this course at Mountview and realised it would let me bring together all of my work as an engineer, performer and creator.
Kerry: My background is in visual arts. After studying at art school, I wanted to explore new possibilities for expanding my practice. Studying at Mountview gives me the freedom to do something different and to challenge taboos about what art is and can be.
What is your favourite part of the course?
H: I really appreciate the skills we're learning. I feel like the course is preparing me well for my professional future. I've met so many different artists and been able to absorb and develop ideas from different practices and sources of inspiration.
A: My favourite part is being able to talk to artists about how they do the job. That's all I want to know! There's still a more academic side to the course, but it's always focused on practical experience and skills.
M: Having full support to develop my ideas is the best part for me. We can do whatever we want and have the chance to work with a range of people. It wouldn't be possible for me to do this work without Mountview.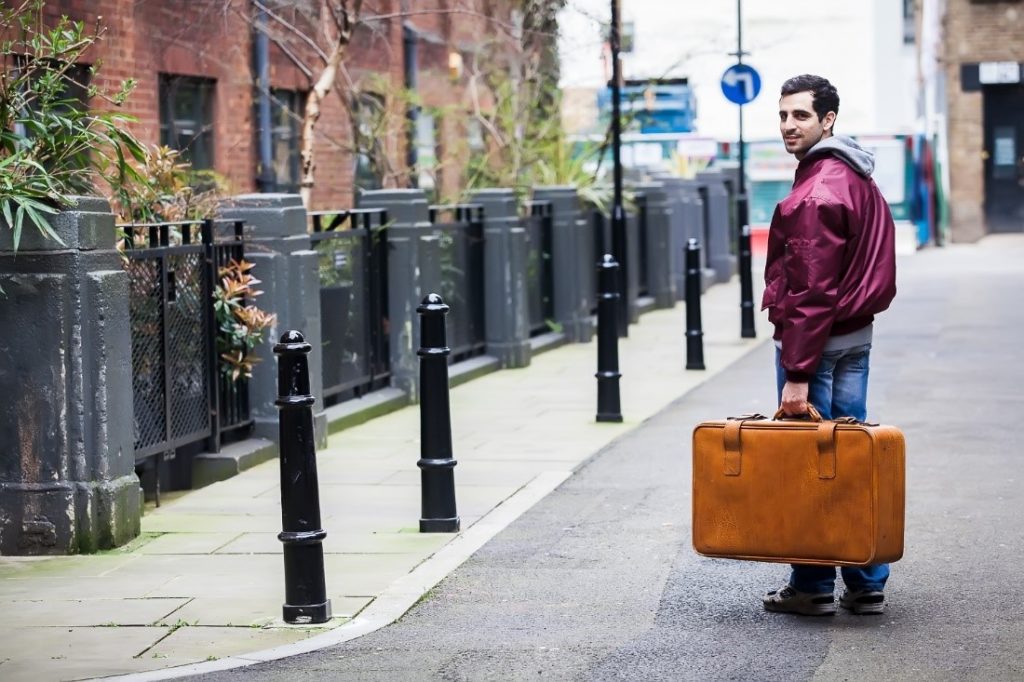 What do you think is the future of the discipline?
A: I think we'll start seeing virtual reality technology being used a lot more. It fits really well with the idea of being in a specific site, but also being nowhere at the same time.
K: As the discipline is so open-minded, there's potential for so much different work to develop. It's very exciting.
H: I think site-specific theatre is going to have a surge in popularity. The ability to socially distance people, to vary audience numbers, to run performances for a longer period of time, makes it really appealing right now.
What are your hopes for the future?
H: Ultimately, I'd love to have my own theatre company for site-specific work. I think it's a form that will really flourish in the next few years, particularly while we can't use traditional theatre spaces. I think people want this kind of full theatre experience too. They want to feel part of the world that we create.
A: My hopes are very similar! I'd like to have my own production company, where I can explore the relationship between sustainability and performance art. I think site-specific theatre is a great way to begin this conversation. I'd love to work with sustainable brands to use theatre to launch their products. It would be much more fun than just queuing up to buy a t-shirt!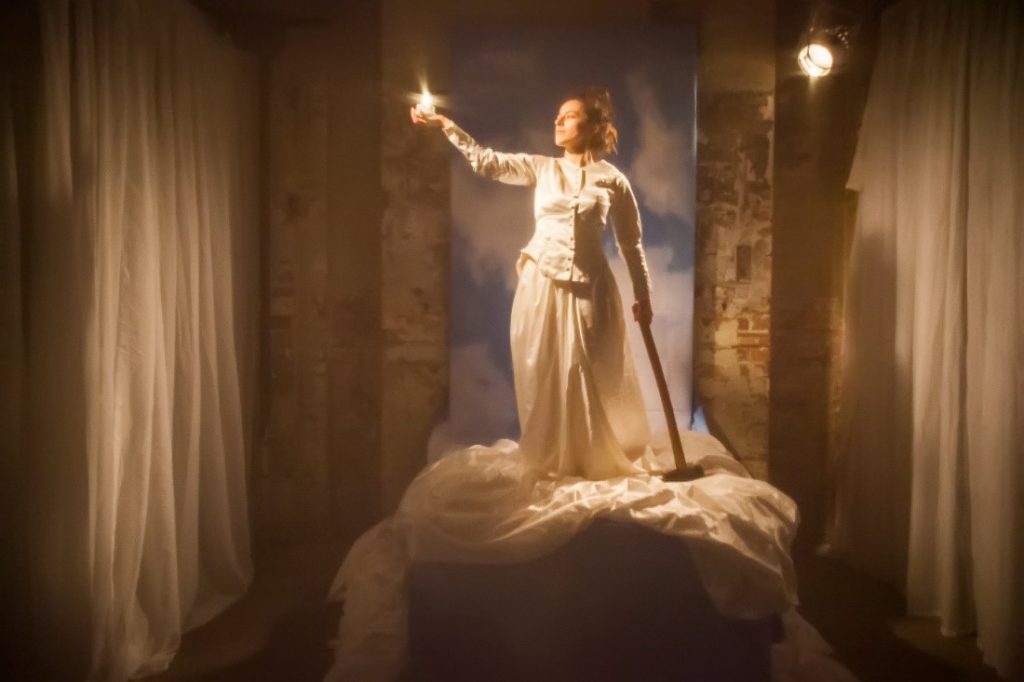 Find out more about the MA in Site-Specific Theatre Practice
Our current students would love to hear from previous Site-Specific students about what they've been up to since graduating. If you'd like to share your news, please get in touch with our Development Officer Hannah at hannahdixon@mountview.org.uk.
Photo credit: 'Not Belonging', a site- specific performance in The Ditch, Shoreditch Town Hall. Created and realised by Alessandra Colella, Manuel Di Francesco, Kerry Jones and Harry Salter for the Mountview MA Site-Specific Theatre Practice in partnership with Shoreditch Town Hall. Photographs by Katherine Leedale