Meet Our Theatre Production Arts Student: Shaneice Brown
Meet Shaneice Brown, our third year FdA/BA (Hons) Theatre Production Arts – Stage Management student
What attracted you to this industry, and what made you choose Mountview?
Theatre has a range of personalities and a sense of vibrance within each corner of the industry. Being a part of helping theatre expand and flourish was my initial attraction, as I love to be a part of shows, seeing them prosper from start to finish. Choosing Mountview was the best decision for me as they gave me a platform to not only learn but strengthen my skills.
What has been your best Mountview experience to date?
Working on shows at Mountview will always be a highlight but the people I have met and the connections I have made have been by far the best experience. Networking throughout my time at Mountview will aid me in my future career.
Who has been your biggest mentor/s?
Helen Barratt, She is the Head of Stage Management and Deputy Head of Production Arts here at Mountview. I have a habit of watching how people work so that I can learn from them and both Helen and her team have helped me be the Stage Manager I am today. The way Helen works and her sheer commitment to her students is mind-blowing, she got us all through 2020 and I owe a lot to her !
What's the most valuable lesson you've learned so far?
To note everything! You never know what information may be crucial or just simply helpful to know.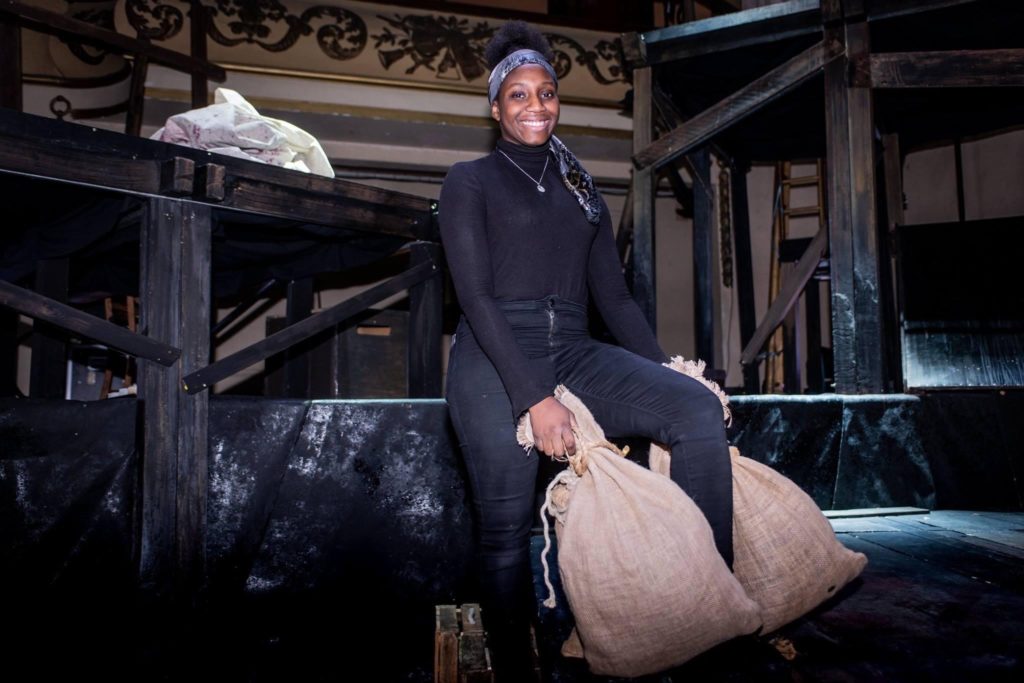 Who is your personal inspiration in the industry?
The Stage Management department at The National Theatre who I have also learned a lot from since 2016.
What would be your dream project to work on?
I would love to work on a large scale festival within the technical management team.
What advice would you give to anyone following in your footsteps?
Go for it and always be yourself. I had my doubts about whether this is the industry I wanted to go into and if my personality would fit but if I've learned anything within my time at Mountview it's that you will always be accepted and treated with respect.
What do you want your job title to be in 10 years' time?
I'd like to be working within the live events industry hopefully as a manager.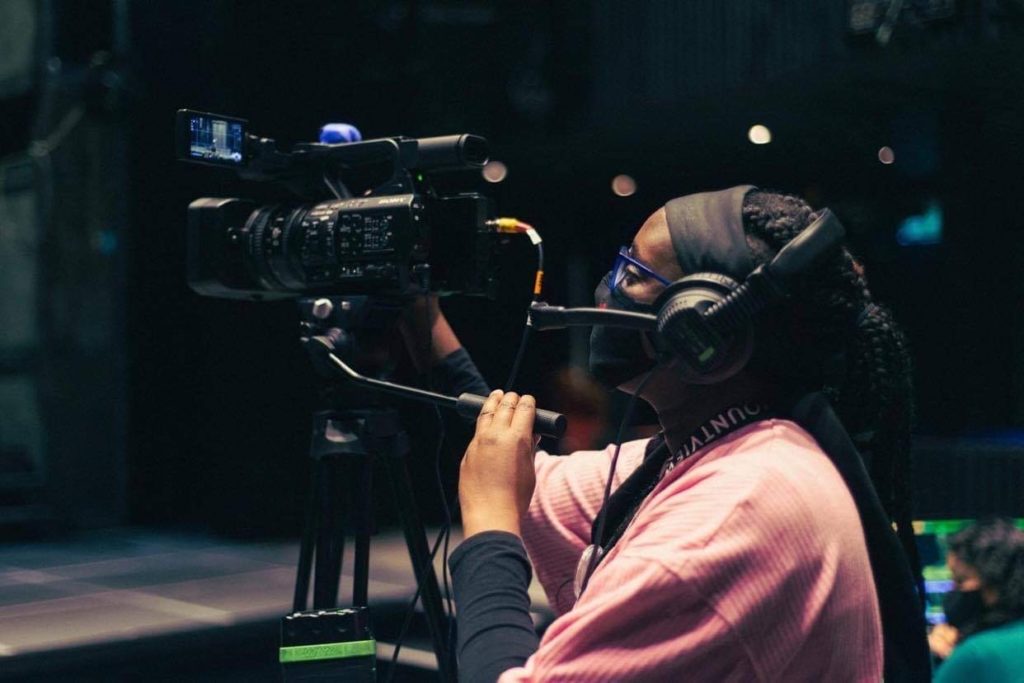 Find out about more about Mountview's FdA/BA (Hons) Theatre Production Arts – Stage Management