Mountview Alumni News August 2019
For our August news we're focusing on The Edinburgh Fringe Festival where each year many of our alumni take to stages, directing chairs, tech boxes and more to create a diverse range of amazing theatre. If you're heading up to Scotland, here's where you can see some of their work at one of the most exciting and well-loved arts festivals in the world.
While we would love to mention every single alum's latest work, due to time and resources we don't always manage to include everyone and the news doesn't always reach us. If you are a Mountview graduate remember to let us know what you're up to by emailing marketing@mountview.org.uk or tweeting @mountviewldn.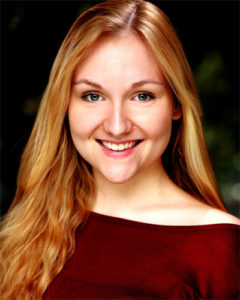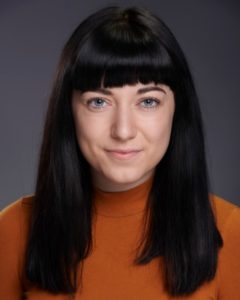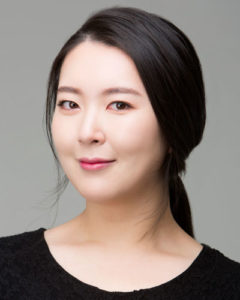 Adam Small is directing and Rebecca Stanier is movement director for Madame Ovary which explores the typical struggles of a woman in her twenties alongside the less typical struggle of trying to stay alive, at Pleasance JackDome from 31 Jul – 26 Aug.
Kimberly Ensor performs in Misfit Warrior, Stuart Saint's autobiographical show, at theSpace on North Bridge from 2 – 24 Aug. Also at theSpace, Chloe Knight Davies will be playing Banquo in an all-female production of Macbeth, 2 – 10 Aug.
Katie Paterson's solo show Minor Disruptions, which started as an MA creative project at Mountview and featured in Maiden Speech festival 2018, will be at Paradise Green from 3-25 Aug.
Written and performed by Ashleigh Laurence and produced by Lydia Harrison, Tumours is a darkly funny portrayal of a young woman trapped by the fate of her genetic legacy, at Assembly Rooms from 1 – 24 Aug.
Tanya Agarwal produces and Lucy Park performs in Untapped Award-winning Tokyo Rose, running from 1 – 25 Aug. The show portrays the woman at the centre of one of the most controversial trials in American history.
Alexandra Ricou co-directs and features in Definitely Louise, exploring themes of confidence and insecurities, friendship and loss, at the Gilded Balloon Rose Theatre (Attic) from 31 Jul – 25 Aug.
Ellie Fitzgerald is busy Assistant Producing four shows at the Fringe this year; Vulvarine: A New Musical at Gilded Balloon Patter Hoose from 1-26 Aug, Unfortunate: The Untold Story of Ursula the Sea Witch at Underbelly Bristo Square from 31 Jul – 26 Aug, Algorithms at Pleasance Courtyard from 31 Jul – 26 Aug, and Voldemort and the Teenage Hogwarts Parody Musical at Assembly George Square Studios, 31 Jul – 26 Aug.
James Muldoon and Antony Iwin are taking their musical Monsters, inspired by the writings of Bram Stoker and Mary Shelley, to PQA Venues at Riddle's Court from 21 – 26 Aug. James is Musical Director and plays Dracula while Antony has written the score and book for the show.
Alexandra Christie and team will be bringing show Crystal Bollix presents: The Bitch Ball to the Paradise in the Vault, 19-25 of Aug. The show is a drag extravaganza written by Alexandra all about finding your 'Bitch Realness.' It was developed at Mountview during her MA in Acting and premiered in London at the Maiden Speech Festival in 2018. It also features Lena Stahl as The Pianist and a poster designed by Lexi Clare.
Jon Hands is taking part in Jellyfish Theatre's child-friendly production of Beauty and the Beast at the Underbelly, Cowgate, 1 – 11 Aug.
Tânia Couto directs new musical Limbo: City of Dreams, a modern myth for our times, at Gilded Balloon Patter Hoose, 1 – 23 Aug.
Marissa Landy's solo show The Cat's The Thing, an absurd comedy based on the reality of living with Obsessive Compulsive Disorder, will be at theSpace at Surgeon's Hall, Haldane Theatre, 20 – 24 Aug.
Denzel Wesley-Sanderson appears in Identity, a dance and physical theatre exploration of self-acceptance, at Greenside @ Infirmary Street, 12 – 24 Aug.
Ellie Claughton is producing three shows at the Fringe: Who Cares at Summerhall, 31 Jul – 25 Aug, at 6.20pm, It's True, It's True, It's True at Underbelly Bristo Square, 16 – 26 Aug at 1.00pm and CONSPIRACY at Underbelly Cowgate, 1 Jul – 25 Aug at 4.45pm.
Beyond Edinburgh
In yet more good news, congratulations to Hareet Deol who has been appointed Associate Artist at the Curve.
You can also catch Georgina James Jerry Springer – The Opera at Hope Mill Theatre in what promises to be a "fresh version of Jerry".
Danielle Bird, Molly Grace Cutler, Emma Lau and Consuela Rolle are all appearing in a new exciting adaptation of The Worst Witch at Vaudeville Theatre.
River in the Sky, a show about grief, fertility and the power of storytelling, opens at The Hope Theatre, written and directed by Peter Taylor and starring Howard Horner.
You can also catch our alumni at Camden Fringe. Kennedy Bloomer and team bring When It Happens to Tristan Bates from 30 Jul – 3 Aug. There's plenty of alumni involved in the show including Lexi Clare, Rachel Causer, Niamh Watson, Roisin Bevan and Lily Willden. Jack Donald will also be at Camden Fringe, appearing in Up the Bunty! at The Lion and Unicorn Theatre from 1 – 5 Aug.