Mountview Alumni News December 2019
It's beginning to look a lot like Christmas for our alumni who are involved in a range of festive shows this holiday season.
While we would love to mention every single alum's latest work, the news doesn't always reach us. If you are a Mountview graduate remember to let us know what you're up to by emailing marketing@mountview.org.uk or tweeting @mountviewldn.
Firstly, a huge congratulations to our very own Paul-Ryan Carberry who has been announced as the Artistic Director of the Iris Theatre (also known as The Actor's Church) and is directing Festive Folklore, the theatre's annual Christmas celebration and fundraiser. The evening will involve a band of emerging actors and actor-musicians presenting a festive evening of folk music, spoken-word and Christmas fables. Alumni performing and involved include Paul-Ryan Carberry, Evangeline Dickson, Adam Welsh, Natasha Cottriall, Shaun Barber, Dan Farr, Matt Stubbs, Tim Mylechreest, Molly-Grace Cutler, Conor Glean, Kat Best, Jodan Moxon, AJ Jenks and Izzy Wheatland.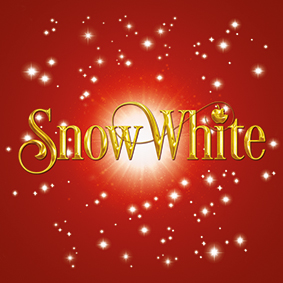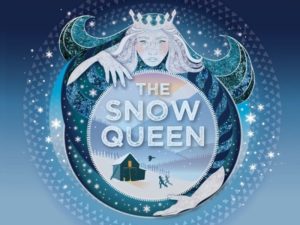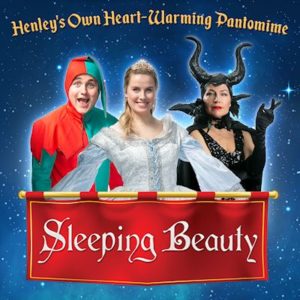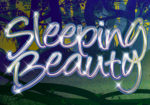 In Pantoland, recent grad Emma Marsh takes the lead in Snow White at the Royal Spa Centre with David Ballard joining her as Ensemble. Fellow grad Elliot Moore is appearing in The Snow Queen (the story that inspired the smash-hit film Frozen) at Hertford Theatre and Betty Jones stars in Sleeping Beauty at Kenton Theatre with Ross Telfer joining her as the Jester. Regan Burke also stars as the prince in Sleeping Beauty at the Greenwich Theatre.
Overseas, recent grad and Gyearbuor Asante prize winner Isabel Canning continues in Funny Girl at Théâtre Marigny in Paris. Jacob Loveman who also graduated this year is performing in A Christmas Carol in Rome with Jellyfish Theatre and Will Springhorn JR will be playing the Ghost of Christmas Present in 42nd Street Moon's beloved Holiday musical SCROOGE IN LOVE! at San Francisco's Gateway Theatre.
In the wintry West End we have a stocking full of alumni performing in both the theatre production and UK tour of Les Misérables this month. Jon Robyns, Gerard Carey, Richard Carson, Jessie Hart will be appearing in Les Mis at the new Sondheim Theatre as Valjean, Thénardier, Factory Foreman/Combeferre and Ensemble respectively. Meanwhile, in the Les Miserables International Tour! Rebecca Ferrin will be appearing as Ensemble and 1st Cosette, Dean Read as Claquesous and 1st Thenadier/1st Foreman, Emily Owens as Old Crone and 2nd Madame Thenadier, Barnaby Hughes as Enjolras and Rebecca Bolton as Ensemble and 2nd Cosette.
Elizabeth Snegir is playing Albert/Elf/Musician in Father Christmas at the Royal Albert Hall  and Charlie Bence will be playing Brenda-Marie in Martha, Josie and the Chinese Elvis at the Park Theatre. Edward Bartram will be appearing in the Christmas comedy show, News Revue Christmas Show at the Canal Cafe Theatre and Lucy Mackay will be playing Homburg in The Prince of Homburg at The Space. Lewis Kennedy continues as Bass Swing in 'Europe's biggest Christmas show', Christmas Spectacular, at Thursford Collection. In Whistle Down the Wind at the Union Theatre Eoin McKenna is playing Vicar, joined by Olivia Wormald as Ensemble/ violin/ AMD, Laura Jeffries as Ensemble/ flute, Adrian J Mercer as Ensemble and Rosa Lennox as MD.
In TV news, Lottie Henshall continues in her role as Jade in soap favourite Coronation Street.
Images, top to bottom: Snow White (photo credit: Royal Spa Centre),  Snow Queen (photo credit: Hertford Theatre), Sleeping Beauty (photo credit: Kenton Theare), Les Miserables Cast (photo credit: Matthew Murphy)