Mountview Alumni News February 2020
We're just two months into 2020 and our grads are taking the new decade by storm. Here's where you can see some of them hard at work this month.
While we would love to mention every single alum's latest work, the news doesn't always reach us. If you are a Mountview graduate remember to let us know what you're up to by emailing marketing@mountview.org.uk or tweeting @mountviewldn.
Starting off the month, many grads are performing in MTFestUK at The Turbine Theatre; Tyrone Huntley and Michael Mather will be performing in Jet Set Go! a muscial about a transatlantic cabin crew whilst Laura Pitt-Pulford will be performing in Soapdish, based on the 1991 film starring Robert Downey Jr and Whoopi Goldberg. Scott Paige and Bronte Barbe will be appearing in Eurobeat: Pride of Europe, a parody of the popular Eurovision Song Contest and Luke Bayer and Emma Kingston will be performing in Tyrell, a musical based on the hit TV show, Game of Thrones.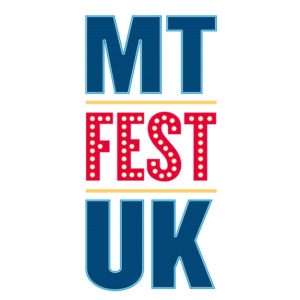 In the West End, Simbi Akande and Chris Short will be performing in The Prince of Egypt at the Dominion Theatre and James Hameed will be playing Rich Goranski in Be More Chill at The Other Palace theatre. Nicholas McLean takes over from George Ure as Boq and Laura Pick has been promoted to play the role of Elphaba with Maggie Lynne still in the company as understudy Nessarose in Wicked the Musical at the Apollo Victoria Theatre. Neil McDermott will be playing Philip Stuckey in Pretty Woman: The Musical at the Denman Theatre.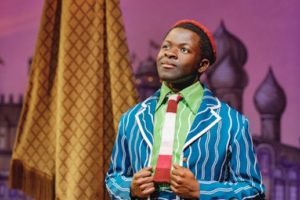 Recent grad Jordan Crouch will be appearing with Andy Brady in The Wedding Singer at Troubador Wembley Park Theatre while Jemma Revell will be performing in Back To The Future The Musical at the Manchester Opera House. Kristian Garmanslund will be playing Mark Price in Things I Know To Be True at the Lantern Arts Centre. Mina Anwar stars as Shirley Valentine at the Bolton Octagon. Recent directing grad Jacopo Panizza directs i woke up feeling electric written by and featuring Jack Robson, Christine Prouty, Tom Stoddart and Stage Management grad Rebecca Medlock at The Hope Theatre. Aimee Olivia, recent MA Acting grad, will be performing in Lovepuke running at the Hen and Chicken Theatre this month.
At the VAULT festival, Lizzie Wofford will be performing in her one woman show, Fanny A New Musichall, Asa Haynes, directs Elisha Mistretta in his play, RACISM: an unfocused theatre essay, of some sort and Grace Dickson produces whilst Emily Aboud directs Chante Faucher and Charlotte Dowding in SPLINTERED. Charlotte Dowding will also be appearing in Dumbledore Is So Gay and Grace Dickson also produces Bible John.
Recent grad Lois Glenister begins her role as Princess Pearl in Zog: The UK Tour whilst fellow grad Ellie Bovingdon joins AIDA Cruises as a lead vocalist with the Aida aura. Daniel Breakwell plays Bob Gaudio in the UK tour of Big Girls Don't Cry. Kate Cresswell plays Sharondie, Anna Soden plays Tinaodie, Lewes Roberts plays Brandonodie and Joe Feeney plays Kyleodie in a UK tour of his play Heavens Gate, directed by George Price. MA Acting grad Katie Paterson along with MA Musical Theatre grads Lexi Clare and Lucy Park are off to New Zealand this month to perform their gig-theatre show Game Face at the Q Theatre in Auckland.
Well done to all of our brilliant grads and see you next time.
Images, top to bottom: MTFestUK (photo credit: The Turbine Theatre/MTFestUK), Nicholas McLean as Boq (photo credit: Wicked The Musical – London)