Mountview Alumni News June 2019
From Ackley Bridge to Pitlochry Theatre to the West End, there are plenty of places to see our grads in action in June.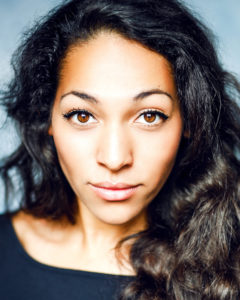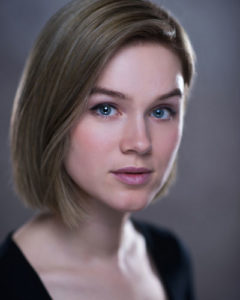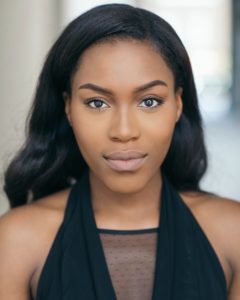 First up, a look at our creative and production graduates. This month sees the timely revival of Europe directed by Michael Longhurst, marking the start of his season as Artistic Director at Donmar Warehouse. Up in Scotland, Pitlochry Theatre have announced Amy Liptrott as one of their new associate directors.
Ellie Claughton has been busy producing documentary play Who Cares for LUNG Theatre which embarks on a five-week studio tour to raise awareness about young carers, before going to Summerhall for Edinburgh Fringe. She's also at Mountview once a week showing our lovely MA Producers the ropes.
Piers Cottee-Jones is producing Dark Sublime, a love letter to British sci-fi television, at Trafalgar Studios and Aaron Rogers is general managing the new UK tour of Grease directed by Nikolai Foster and choreographed by Arlene Philips.
Our performance alumni are hard at work as always. Postgraduate Acting alumna Emma Hemingford's debut play Flinch, in which she also stars, is on at the Old Red Lion until mid-June which The Guardian have applauded for its "psychological acuity".
Mina Anwar is Ma/Orange Juice in Life of Pi, adapted from the Man Booker Prize winning novel, at Sheffield Theatres. In London, Lola Adaja has joined Thomas Aldridge, who has extended his contract into his fourth year, in Harry Potter and the Cursed Child.
Michael Patrick and Amy Trigg have joined the Royal Shakespeare Company where they are both performing in The Taming of the Shrew and are currently in rehearsals for Measure for Measure.
Award winning Channel 4 drama Ackley Bridge will return for series three this month and feature three of our alumni: Luke Bayer, Arian Nik and Hareet Deol.
In the world of musical theatre, Michael Jeremiah is in the cast of Motown the Musical for its UK tour which tells the story of the legendary record label. Robert Heard is starring in Calon Lân the Musical, the remarkable true story of a miner from Swansea, at Swansea Grand. Simbi Akande appears in classic romance The Light in the Piazza at Royal Festival Hall.
That's all for now but there's plenty more where that came from. If you are a Mountview graduate, please keep us updated with what you're up to by emailing marketing@mountview.org.uk or tweeting us @mountviewldn.