Mountview Alumni News March 2019
What do VAULT Festival, Comic Relief and Dumbo all have in common?
You've guessed it – they all have Mountview alumni involved. We're always excited to see what our graduates have been up to and as usual they've been a busy bunch. Here's a quick round-up of what's coming from some of our alumni in March 2019.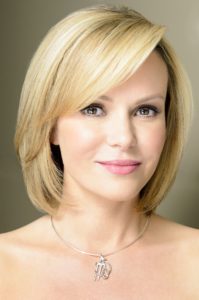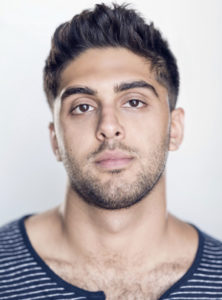 VAULT Festival is living up to its reputation as a dynamic space for exciting new talent and Mountview grads contribute again this year to the stellar output. Arian Nik appears in Pufferfish, 'a story about real-life celebrity serial-killer Jeffrey Dahmer' which has already enjoyed a sell-out run at International Theatre Amsterdam. On the lighter side, Sarah Milton, Emmy March and Lauren Dickson have teamed up to create Lucy Light, a comedy play following two teenagers into the dizzying spheres of adulthood. Meanwhile, Andrew Bloomer will appear in his comedy sketch show Bread and Geller – expect musical parody, character comedy and general silliness.
Over on the telly, Amanda Holden will have to face the formidable (but quite nice really) Lord Alan Sugar on Celebrity Apprentice for Comic Relief. The stars will be put into teams and tasked with organising and hosting a cabaret night to raise money for charity. Those that raise the most, win. Sounds easy enough. Good luck, Amanda…
On the stage, The Son, directed by Michael Longhurst is now showing as the final part of the moving family-drama trilogy by Moliere Award-winning playwright Florian Zeller. At Queen's Theatre, Beverley Klein appears in In Basildon, which promises to be a 'juicy slice of Essex life' and Laura Pitt-Pulford is playing Cheryl in Little Miss Sunshine, adapted from the hilariously bitter-sweet Oscar winning movie of the same name, at Arcola Theatre.
On the big screen, Joseph Gatt plays the arch villain in Disney's new live action Dumbo, directed by the inimitable Tim Burton and out at the end of March. Read an interview with Mr. Gatt about his role here.
That's all for now but there's plenty more where that came from. If you are a Mountview graduate, please keep us updated with what you're up to by emailing marketing@mountview.org.uk or tweeting us @mountviewldn