Mountview Alumni News May 2019
There's no stopping our super-busy alumni. Here's where you can see some of our grads in action this month.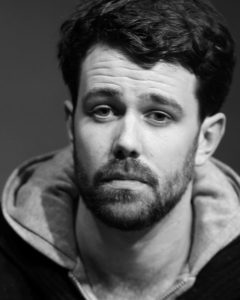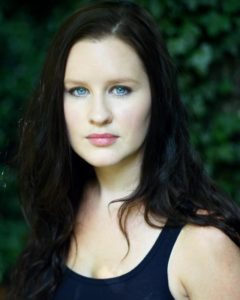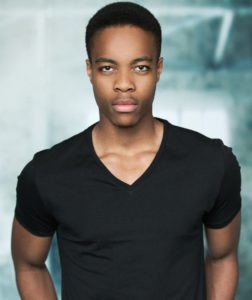 Forest Morgan and Joe Mason are both in Market Boy at The Union Theatre, a play set in the ruthless world of Romford Market in the mid-1980s. Set design for the show is by our very own Justin Williams.
At Duke of York's Theatre, Giles Terera is playing Andreas Kroll in Ibsen's masterpiece Rosmersholm. It's a busy month for the Olivier award-winner who will also be performing two special live concerts to celebrate music from his recent shows, as well as his own material, at Crazy Coqs. You can read a recent illuminating interview with Mr. Terera here.
Following a sold-out run in London, Nicôle Lecky will be taking self-penned debut Superhoe to Brighton Festival towards the end of May.
Matthew Seadon-Young will be appearing in Marianne Elliott and Miranda Cromwell's much anticipated Death of a Salesman at Young Vic, a unique new version of Arthur Miller's play seen through the eyes of an African American family. Meanwhile, brother David Seadon-Young is currently performing in Man of La Mancha at London Coliseum alongside fellow Mountview grads Minal Patel and Samuel Thomas.
Michael Fentiman is directing Amélie the musical which has just started its UK tour, opening to rave reviews. This month also sees Cleopatra open at Iris Theatre starring Lily de la Haye as the troubled Queen herself and Kit Esuruoso as Julius Caesar.
Gregor Duncan joins HONK!, the heart-warming re-imagining of Hans Christian Andersen's The Ugly Duckling for its UK world tour and over in Dunedin, New Zealand, Anna Langford has landed the role of good-but-misunderstood Elphaba in Wicked.
Julia Mucko and Kayla Feldman's company Snapper Theatre are taking Hear Me Out to Camden People's Theatre for feminist festival Calm Down Dear on 5 June. The play explores concepts of womanhood, self-acceptance and autonomy.
That's all for now but there's plenty more where that came from. If you are a Mountview graduate, please keep us updated with what you're up to by emailing marketing@mountview.org.uk or tweeting us @mountviewldn