Mountview Alumni News October 2019
There's no slowing down for our super busy alumni. Here's where you can see some of our grads in action this month.
While we would love to mention every single alum's latest work, the news doesn't always reach us. If you are a Mountview graduate remember to let us know what you're up to by emailing marketing@mountview.org.uk or tweeting @mountviewldn.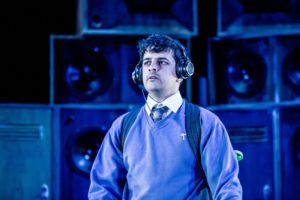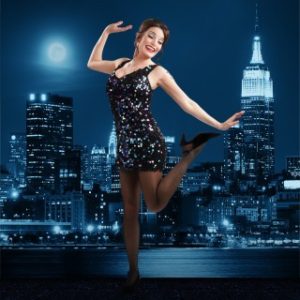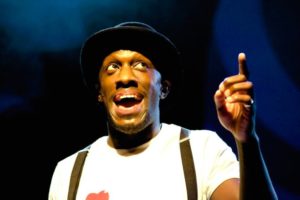 Maria Aberg is directing [BLANK], a play exploring the impact of the criminal justice system on women and their families, at the Donmar warehouse. In other directing news, congratulations to Kennedy Bloomer who has been appointed as the next Artistic Director of the Hope Theatre
Lauren Drew and Ellie Haffenden join the cast and crew of SIX as Catherine of Aragon and Tech Swing respectively in their UK tour, opening at the Yvonne Arnaud Theatre in Guildford this month.
Jack North joins the cast of Mary Poppins as Robertson Ay when it returns to London at the Prince Edward Theatre later this month.
Varun Raj has been cast as Mushy in Mushy: Lyrically Speaking at the Arcola Theatre, the theatre adaptation of real life schoolboy Mushy's journey to overcome a debilitating stammer, amidst being at the centre of a television documentary. Keeping with a TV theme, Jamie Christian's new play Museum Pieces is inspired by a TV show where contestants appear naked. The production begins performances at the Tristan Bates theatre, at the beginning of this month.
Matt Littleson and Rujenne Green arrive in Peckham as they continue the tour of The Border at Theatre Peckham. Amanda Minihan continues her role as Mrs Finucane in Angela's Ashes at the Ashcroft Theatre and Jeff Nicholson continues his role as Boycie in Only Fools and Horses at Theatre Royal Haymarket this month.
Giles Terera and Rebecca Trehearn perform in a charity concert later this month at Chichester Festival Theatre.
Daddy Long Legs, a musical based on the classic novel by Jean Webster that inspired the 1955 movie starring Fred Astaire, opens at the Barn Theatre, produced by Jamie Dixon and you can see George Lennan in Gentleman Prefer Blondes at Union Theatre.
In awards news, congratulations to Rebecca Trehearn for her UK Theatre Awards 2019 nomination for Best Performance in a Musical for her role in Sweet Charity. Meanwhile, plenty of shows featuring our alumni have been nominated: West Side Story starring Andy Coxon for Best Musical Production, Life of Pi with Mina Anwar and Tara Divina for Best New Play, Death of a Salesman with Matthew Seadon-Young for Best Play Revival and Billionaire Boy the musical with Jared Leathwood for Best Show for Children and Young People.
Varun Raj, photo credit: Arcola Theatre. Rebecca Trehearn, photo credit: Darren Bell. Giles Terera, photo credit: Annabel Vere