Mountview may be well known for its Musical Theatre alumni, but the school is well-represented on the small screen too! Many of our alumni have gone on to fantastic TV careers in TV over the years, across all types of programmes.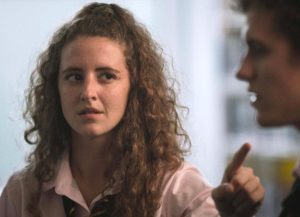 If you're a fan of Derry Girls (Channel 4), you will know Mountview alum Louisa Harland, who has played Orla since the series launched. While living with co-star Saoirse Jackson in lockdown, Louisa has been able to continue entertaining fans of the show!
Netflix-lovers and watchers of Sex Education may recognise Jim Howicks in his recurring role of Mr Hendricks – Jim is a recognisable TV presence and has also appeared Peep Show and Horrible Histories (where he was joined by another well-known Mountview alum Giles Terera!)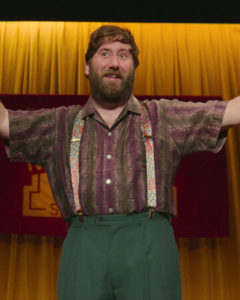 Meanwhile, the BBC series Shakespeare and Hathaway boasts several Mountview alumni, with Quinn Patrick, Nick Moran, Anthony Adjekum and Julie Atherton all making an appearance.
Those with small children may recognise another Mountview alum by voice – Rhashan Stone voices Doug, the father of Dolly, Dylan and all the other puppies. The show was recently released on Disney+.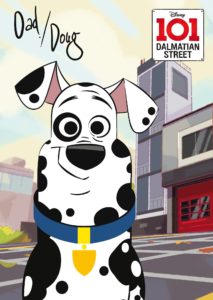 Another favourite with younger audiences, Mountview's Mina Anwar can be seen in the role of Miss Marigold Mould in the television adaption of 'The Worst Witch' – where she is joined by another familiar face,
A favourite actor of Armando Iannucci, Justin Edwards played Ben Swain in The Thick of It and also appeared in Veep.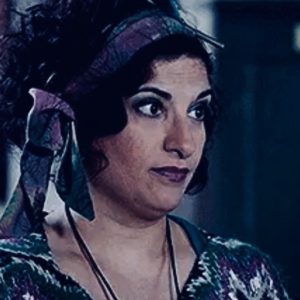 As a veteran of Black Mirror, he is in good Mountview company – joined by Craig Parkinson¸ who also appeared in Netflix recently in The English Game.
Over on ITV, Mountview alum and Honorary Doctorate Amanda Holden needs no introduction, Having appeared as a judge on Britain's Got Talent since 2007! She also managed to combine her music theatre talents with her TV experience in 2012, when she presented the TV talent search show 'Superstar'.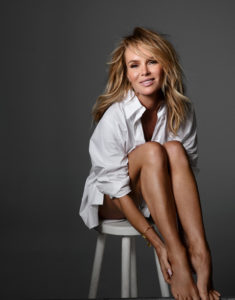 Also on ITV, Mountview's Brendan Coyle played fan-favourite character Mr Bates in all seasons of the smash-hit 'Downton Abbey', and also returned for the film version in 2019.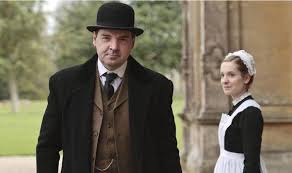 And behind the camera, we have Mountview alum Michael Patrick used his teenage years in Belfast for the inspiration to write My Left Nut – catch it on iPlayer!