Mountview welcomes Pecan to the building
The Mountview building may be closed to the public for now, but it's still being put to good use – with Mountview taking the opportunity to provide free room space to local charity Pecan in order to support them during the COVID-19 crisis.
Based on Peckham Hill Street since 2018, under normal circumstances Mountview would be welcoming the local community through its doors for evening classes, Generation N*xt sessions, shows and concerts, or just simply at Westland Coffee and Wine. However, with the arrival of COVID-19, the decision was made to close the building for the time being.
Meanwhile local community charity Pecan, which runs a variety of projects including Employment Support, Women's Services, HOurbank, the Peckham Pantry and the Southwark Foodbank, was aware COVID-19 would mean further disruption and suffering for the most vulnerable in our community. With social distancing in place, all face-to-face services had to be suspended and Pecan moved to supporting their clients over the phone.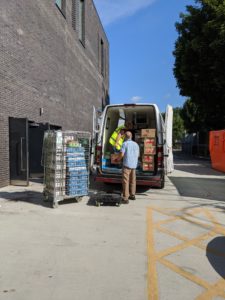 Sarah Preece, Executive Director of Mountview and a Peckham resident, jumped at the chance to help out by offering extra space for storage and office purposes. "Pecan are an amazing force for good in Peckham, and over the last thirty years they've achieved so much in so many different areas." she said, "With COVID-19 having such a devastating impact everywhere, it's more important than ever for the community to pull together wherever possible – and Mountview is here to help where we can."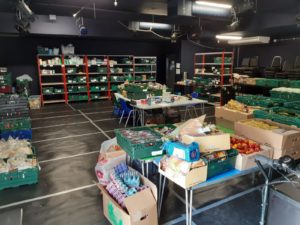 Last week, the Southwark Foodbank moved operations for sorting and packing food parcels for delivery from Pecan's building to Mountview, just around the corner. Simon Boxall, the Southwark Foodbank Manager, said, "We're so grateful to Mountview for this provision because it makes the delivery to the community much easier and safer. This allows other teams to come back slowly to the Pecan building and get other essential services running face-to-face again to help work on other aspects of the effects of COVID-19 and lockdown on vulnerable people". Pecan is very grateful to have Mountview's support and hope that the staff and students know how much of an impact this will have on their services continuing to support local people.
For more information on accessing Pecan's projects, or to donate to their COVID-19 appeal, visit www.pecan.org.uk or visit them on Twitter, Instagram or Facebook.