Mountview extends a sincere thank you to the following individuals and organisations for their generous support.
Capital Project Supporters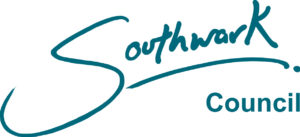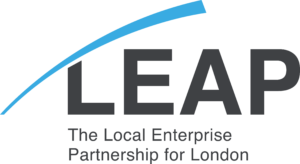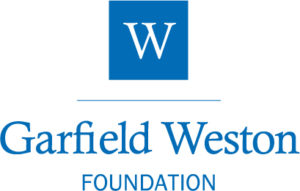 Peter Williams and Heather Acton
Sir Brendan Barber
Sir Trevor and Lady Chinn
Judy Craymer MBE
Angela Hyde-Courtney
Sir Clive Jones KCMG CBE and Vikki Heywood CBE
Dame Twiggy and Mr Leigh Lawson
Alan Leibowitz and Barbara Weiss
John Reiss
Patrick Spottiswoode
Vincent and Maja Wang
Jeremy Xie
The 29th May 1961 Charitable Trust
The Constance Travis Charitable Trust
The Hobson Charity
The J P Marland Charitable Trust
The Linbury Trust
The Sackler Trust
The Wolfson Foundation…and other supporters who wish to remain anonymous

Supporters
Andrew Lloyd Webber Foundation
Arts Council England
Chapman Charitable Trust
The D'Oyly Carte Charitable Trust
Dan Bowling & Disney's The Lion King
Diana Boddington Award
The Drapers' Company
Gyearbuor Asante Memorial Fund
The h.Club Foundation
The Harold Hyam Wingate Foundation
Ian Fleming Award
Jack Petchey Foundation
Laurence Olivier Bursary
The Leverhulme Trust
Lilian Baylis Award
Lionel Bart Foundation
Mr James Lonsdale
Luke Morton Prize
Peter Coxhead Memorial Scholarship
Royal Opera House
Royal Victoria Hall Foundation
Sir John Beckwith Charitable Trust
Sir John Gielgud Charitable Trust
South Square Trust
Spencer Wills Trust
Talbot House Trust
The Thriplow Charitable Trust
Yellow Earth Creative Constellations Bursary

…and other supporters who wish to remain anonymous  

Corporate
Aria Lights
Autograph Sound Recording Ltd
Creative Consulting Ltd on behalf of Jayne Barr
CBI (Bristol)
Stage Electrics
White Light Ltd

Step Appeal Dedications
Peter Coxhead, Founder & Principal
Gyearbuor Asante
David Aspinall
Harv and Joan Bard for Harris
Thank you Mum B Abberdan 89 AUST
*A Star Is Born Georgia . B*
Siobhan, Joshua and Ellie Biggs
Chris Brown
City of London Beadles' Guild
N. Coleman-Frank & D. Kinrade
Daniel Edward White Cooper
Kevin Peter Cooper
Josh Dallas
University of East Anglia
Friends of Theatre
"Go Forth and Prospero"
Bob Carlton
Rebecca Jean Gilhooley MA 2015
Glastonbury Festival Stewards
David Grindrod Associates
Andrew Haigh
Elizabeth Holden
John Hyatt
Peter James CBE
Leigh Lawson
Twiggy Lawson
Jeremy Mingqiang Xie PGMT 2009
Jeremy Mingqiang Xie TNS China
Ella Li Chenwei from TNS
Li Youquan & Du Yanjun
Thomas Lin Junren from TNS
Amy Chen Hiu Tung from TNS
Ken, Mary, Sandra and Tony
Never Stop Moving – Luigi
James Powell
Sarah Keeton
Freda Matassa
Fallon Alexandra Mondlane
P Morgan Mountview Theatre Clb
Thanks to Mountview from Haringey
Katy Nicholas
Laura Kaye Thomson
The Pauline Quirke Academy
The Peckham Settlement
Plovdiv 2014-2017
Mike Powell-Jones
Sarah Mortimer
Sue Robertson
Iain and Keryle Rutherford
Neil Rutherford
With Love Natasha Scott-Falber
Abigail Amy Strudwicke
Lolly Susi – a remarkable woman
Though she may be but little
Matthew Turnbull
Anton V Woodward OBE
Barbara Weiss
Alan Leibowitz
Rose Williams
Don Spencer
Winterson's…and other supporters who wish to remain anonymous
The Ashall Family
Jonny Bailey 2005 – 2008
Josh Bamling Class of 2019
Jayne Barr
Cath Baxter
Ellie Bovingdon
Chris Brown
Stephanie Callow MT 2016-2019
An Awfully Big Adventure – Esta C
Diana Chrisman

MACP17 PB DC CJ PK MM JM AS ES
Richard Eyre
Sue Birtwistle
Andrew Franklin, 2016-2019
Tessa Gillett
Lois Elizabeth Glenister
Rosemary & Tony Hadland
Kaine Hatukai & Jason Ross
For M and S, love Ruth Hogarth
Antony Jardine

Jo, Pearl and Spike
Come to the front Katie darling
Adam King
Juliet Kennedy
"We rise by lifting others" JK
George Townsend
In memory of Catherine Lamb
Marissa Landy
MGA Management
Mimi & Lotta Lee, Peckham

Lilian & Charles, Pete & Diana
David Josiah Mairs – McKenzie
Georgia Mason  MT  2016-2020
Clare McCulloch
June Mitchell
Francine and John Monks
Jane Moriarty     Emma Butler
Brady Mould
Julia Mucko
Novarese G.K.A.J.T.

Step Up & On: Tom O'Brien 2019
Deborah Paige
Heather Porte
Love2 Nan Brenda x Laura Pyatt
RIBA South East London
Liz Scase + Jessie Coller
Mark Tims 2018 for Charlie
Be Ambitious – J Warren-Basham
If you would like to join this list, please contact our Development Team on development@mountview.org.uk
Every donation to Mountview is vital to help us continue our work. We aim to offer the highest level of donor care and are committed to listening to donors when things are not as expected. Our Fundraising Complaints Policy outlines what we promise and how to contact us.