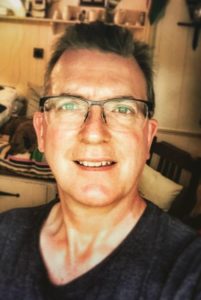 Saul Hewish is one of the country's leading practitioners in the use of drama and theatre with marginalised groups, especially those in prison. He was a founder member, and former director, of Geese Theatre (UK) (est. 1987), a deputy director of Geese Theatre (USA), and since 1996 has worked in a freelance capacity (trading as Acting Out Company) developing drama-based responses to crime within youth offending teams, social services departments, and special educational settings across the UK.
In 1999 he co-founded Rideout (Creative Arts for Rehabilitation), with Chris Johnston. Over the last 20 years this company has built a strong reputation for innovative and experimental arts-based projects within the criminal justice system in the UK and across Europe. This includes theatre and digital video projects in prisons as well as production of cross artform projects that span the divide between prison and the wider public.
In addition to teaching at Warwick, he has guest lectured at Central School of Speech and Drama, East 15 Acting School, Manchester and Birmingham universities. He is a co-author of Challenging Experience: An Experiential Approach to the Treatment of Serious Offenders and was a recipient of a 2005 Butler Trust Certificate Award, a national award which recognises exceptional work by staff in HM Prison Service.
Saul teaches on Mountview's MA Theatre for Community and Education.