Meet Robin Nash, Head of Lighting and Sound at Mountview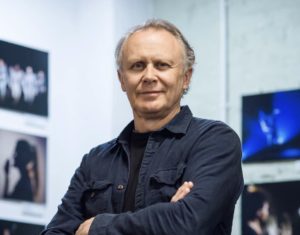 Our Sound courses see graduates go on to a whole range of careers in sound engineering and design for theatre and live events. Over two or three years of training, students fine-tune their skills and knowledge in all things sound, undertaking roles in Mountview's many shows. So, why is the Sound team so important, what responsibilities do they have and what qualities do they need?
We spoke with our Head of Lighting and Sound, Robin Nash, about his career, the importance of the sound team for a production and why he loves teaching at Mountview.
Like many Sound production artists, Robin's interest in sound began with a love of music spanning The Beatles and progressive rock, before discovering his passion for operating sound while working on a school production. "That was when I first got the buzz of the theatre" he recalls. "The excitement and terror, the adrenalin rush that came at the point of cue, and the relief when it all worked!"
Robin's first role as a technical theatre professional was working in the stage crew at Victoria Palace. "Eighteen months and 300 shows later I was fully integrated into the world of theatre." He quickly discovered that networking is an important aspect of keeping the ball rolling and getting more work. "Meeting other professionals in the theatre proves why it is so invaluable – I was asked to go to the Mermaid Theatre in London, which then led to the opportunity to become the sound operator for John Leonard as part of an RSC season. I watched him making up show soundscapes – he was still using recording tape at that point, and I remember seeing him with pieces draped around his neck like a scarf of sound."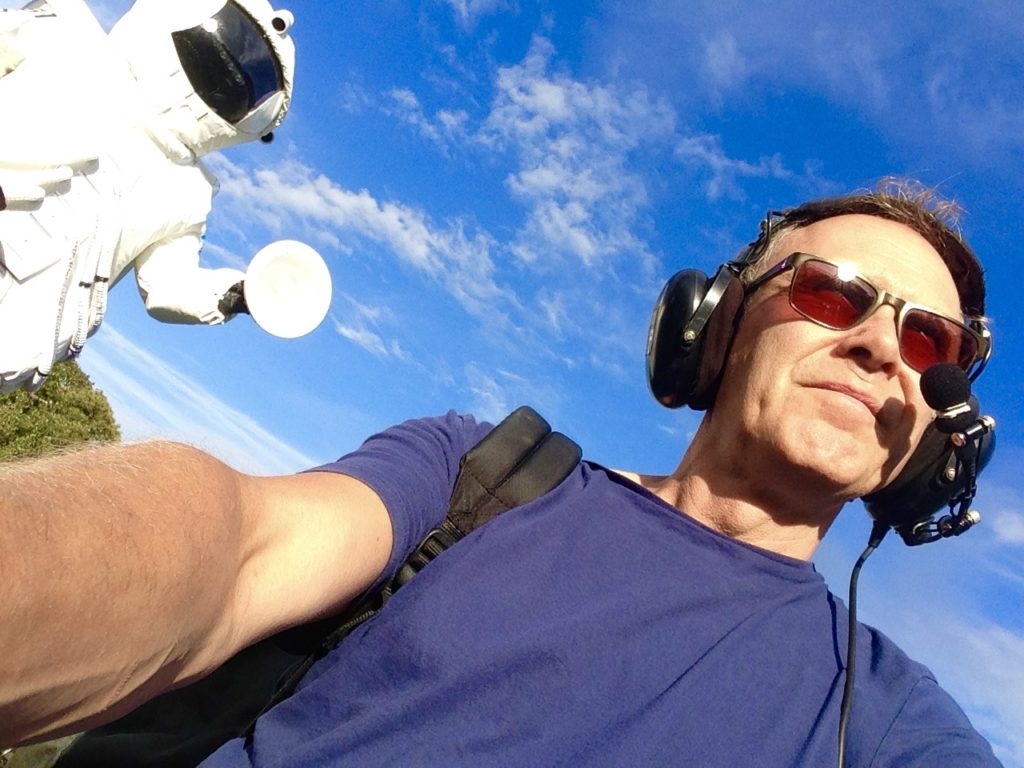 Going on to work as Sound No.1 at Shaftesbury Theatre gave Robin the chance to see the operation of a professional sound team and the equipment and infrastructure that supported it. "It was the first time I was able to work with radio mics for the principles as well as a full 24-piece Orchestra in the Orchestra Pit… Having the opportunity to mix the sound with a full Orchestra and belonging to the Company was very exciting. I realised at this point how important the sound was in a two and half thousand seat auditorium like the Drury Lane and how integral it is in modern theatre." Through new and exciting challenges such as these, the aspiring Sound Designer gains a deeper understanding of the context of their role and gets to work with a range of equipment and styles. Sound students at Mountview are given such opportunities through work experience placements, learning on the job in productions like Harry Potter and the Cursed Child.
As Robin remembers first-hand, formal vocational training was a lot less common when he was starting out. "Training during any of this process would have been very useful and to have that support of some experience behind you before you get out into the world of theatre would have made it easier."
Training gives aspiring production artists the chance to learn, make mistakes and grow in a safe space. Students graduate ready to go straight into work, with the industry connections made during their training giving them a running start. "At Mountview, individuals who put themselves forward for sound can get all of the specific training and experience they need to help them step from school straight into a professional role. The variety of plays and musicals staged at Mountview give Sound students many opportunities to immerse themselves into the roles of a Sound No.3, a Sound No.2, a Production Sound Engineer and eventually a Sound No.1. Students can be operating the musicals as a Sound No.1 as early as their second year if they have the aptitude, and will definitely be doing so by their third year."
So what do these different roles mean and why are they so important?
"As a Sound No.3 you will be fitting microphones, changing packs in a live environment with up to 30 performing students and deputising for the No.2. The No.2 will cover the same with the added responsibility for the Microphone monitoring and deputising for the No.1 on a longer running show. The Sound No.1 will operate the desk, mixing the performers and the Band for the show. The Production Sound engineer builds and keeps all of this infrastructure working and is an essential, extremely technical part of the team."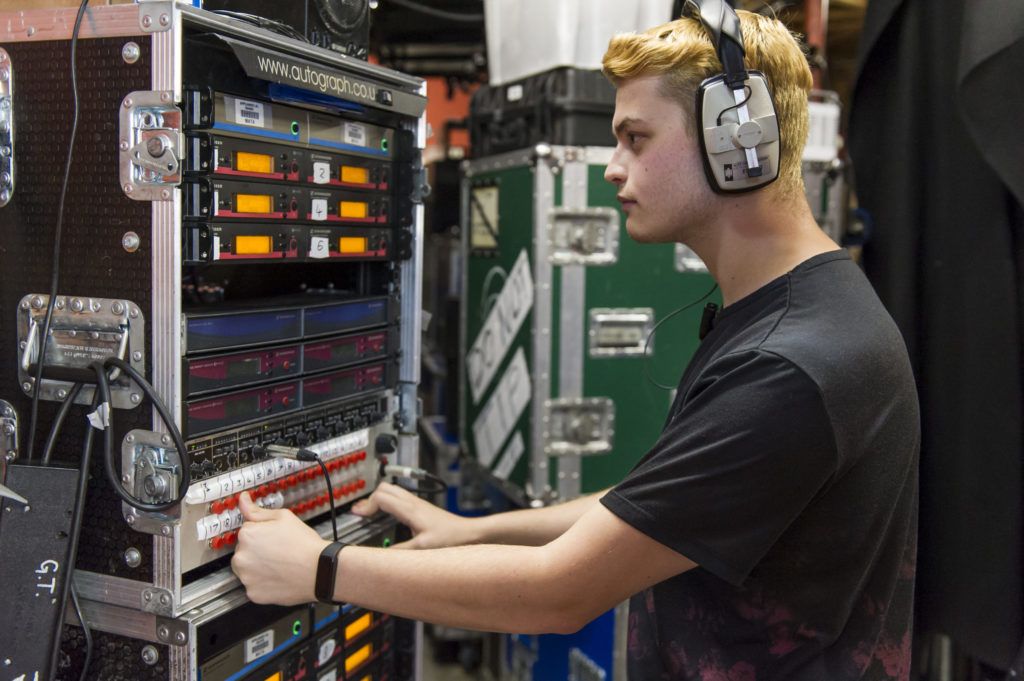 Having worked in all of these roles himself, teaching at Mountview means that Robin can share his expertise with those at the very beginning of their careers. "The most satisfying part of teaching at Mountview, for me, is the opportunity to pass on the skills I have gained over the thousands of shows I have been involved with throughout my career. It's great to know that I am helping the next generation prepare for the situations they may find themselves in, and give them the knowledge to solve problems they encounter so that they can be a useful asset to the industry and to themselves."
In prospective students Robin looks for passion and a can-do attitude above all else. "A sound student looking to come to Mountview should be self-motivated, energetic, keen to make an impression, adaptable and be able to change tack at the drop of a hat. It also helps if you have a love for the thing that you do and a desire to be a part of it."
And lastly, Robin has some sound advice for any aspiring engineer or designer, "Never say no to anything you're offered, even if the offer seems outlandish or a total change in direction – you never know where it might take you. Oh, and socialise with people and go to the pub a lot!"
Find out more:
Read about vocational training and our FdA/BA (Hons) Theatre Production Arts – Sound.
Take a virtual tour of our Theatre Production Arts spaces.
Watch a clip of Sound Designer Gareth Fry's Mountview Masterclass