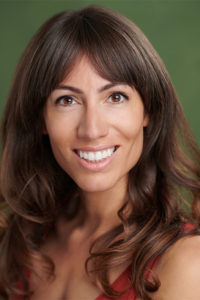 Maria Askew is an award winning theatre director, performer, writer and educator. She is head of Mountview's MA in Theatre for Community and Education. Maria trained at Jacques Lecoq International Theatre School in Paris and has a Masters in International Politics from SOAS University. She also has an undergraduate degree in Theatre and Performance Studies from University of Warwick.
Maria works internationally with groups and individuals from a broad range of sectors, including healthcare professionals, refugee and migrant communities, as well as in the creative/cultural industries, in education with schools, colleges and universities, and with NGOS and charities.
Maria is an Associate Artist at Kazzum Arts, delivering arts based workshops that build confidence and collaborative skills with young refugees and asylum seekers. With Kazzum, Maria leads workshops and assemblies in primary and secondary schools across the UK that encourage empathy and understanding towards displaced people. 
Maria is also an Associate Artist at Clod Ensemble, facilitating on their programme Performing Medicine which uses forum theatre and arts workshops to support NHS healthcare professionals in developing skills in communication, collaboration, well-being and conflict resolution. She also leads summer theatre courses in Italy in her role as co-director of School of Fish Theatre in Education company. 
She is artistic director of Superbolt Theatre, a collaborative theatre company that creates and performs original work for intergenerational audiences. Their award-winning sell out shows The Jurassic Parks, The Uncanny Valley and Centralia have toured internationally, performing to audiences in USA, Australia, Poland, Norway, Switzerland and all over the UK.
Maria has taught theatre for young people at the Indoamerican Refugee and Migrant Organisation in Brixton. She has also worked as a facilitator on educational projects with young people in Colombia and the Dominican Republic. Maria was a visiting Lecturer in Theatre and Performance Practice at London Metropolitan University and a researcher on Latin America for Al Jazeera.
Maria's research explores the intersections between artistic, political, and social transformation.
Maria is head of Mountview's MA Theatre for Community and Education.
Email Maria on mariaaskew@mountview.org.uk